CQC supports Grass Roots Rugby in Botswana
CQC supports Grass Roots Rugby in Botswana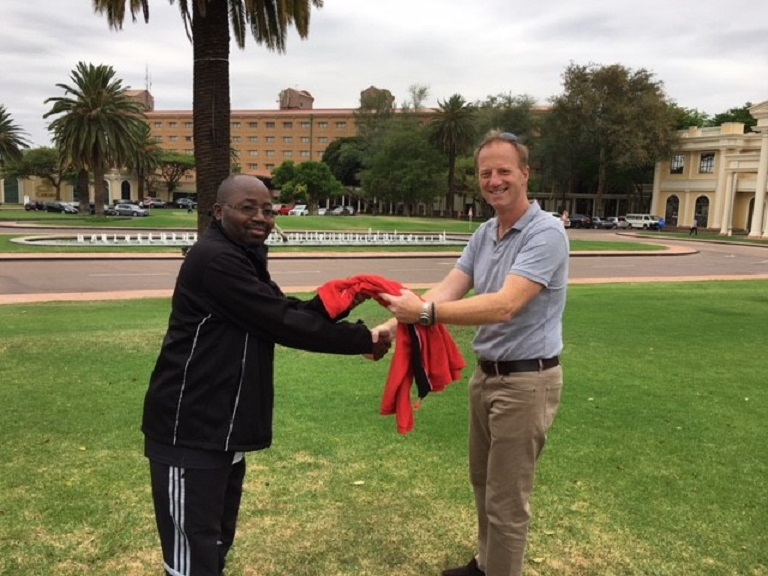 November 2018
CQC has helped support rugby clubs across Botswana with the help from the North Dorset Rugby Club.
Within two short weeks, North Dorset Rugby Club raised money with the help from sponsors and the local community, to donate new rugby kit to Grass Roots Rugby in Botswana.
The campaign was run by David Mounde who stated "The kids out there love the game but they play in t-shirts and flimsy shorts that are instantly torn." This was a predominant reason for North Dorset Rugby Club and CQC Ltd to support the most disadvantaged clubs and school children who play rugby in Botswana to ensure that they enjoy playing the sport in more suitable clothing.
Once all of the kit was packed at North Dorset Rugby Club, it was then transported to CQC who assisted with the campaign to ensure that the kit was shipped successfully to Gaborone, Botswana.
Tim Craig-Harvey, Head of Business Development at CQC presented the kit to Vincent Mashaya, the coach of Tlamelo Vultures rugby team and the thrilled team players. Tim Craig-Harvey said "It was a tremendous effort by David Mounde, North Dorset Rugby Club and CQC to provide the kit. It has been great to be able to support rugby and to get so much kit to Botswana".