Fibrelight equipment used on Commercial Rib Charter's fleet
Fibrelight equipment used on Commercial Rib Charter's fleet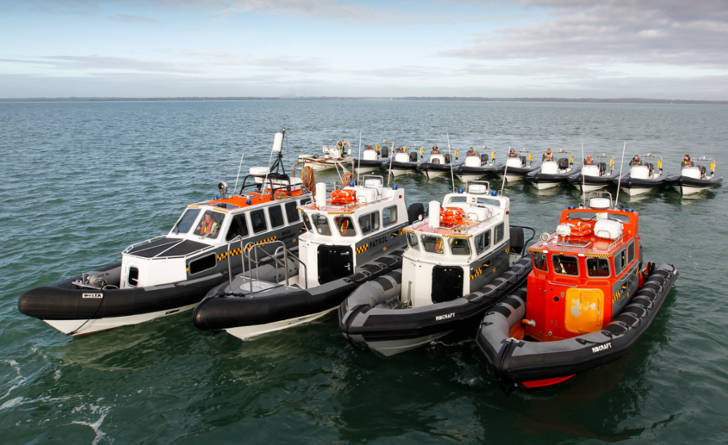 November 2019
Commercial Rib Charter are operating with Fibrelight equipment on their fleet and vessels. They have recently purchased a number of Fibrelight MOB Recovery Cradles which can be used as boarding ladders, scramble nets as well as stretchers.
Stuart Hedges, Director of Commercial Rib Charter stated:
"One of Commercial Rib Charters specialist areas of operation is providing safety and rescue boats.
We own a fleet of purpose built rescue vessels that are usually seen on and around construction projects near water. The vessels are fitted out with an array of safety equipment and recovery gear. The vessels have several means for recovering people from the water including davits and stretchers but also Fibrelight Recovery Cradles. We tested the cradles thoroughly prior to purchasing them for all or our commercial vessels having used alternative brands previously and found some to actually be quite dangerous.
We found that some cradles were both heavy and awkward to use but also very easy to trap operators hands/fingers in. The Fibrelight cradles are extremely light, easy to move quickly, and above all they actually work. We now have over 10 cradles on our commercial vessels and are extremely happy with them".
Fibrelight are thrilled that their equipment is being used on Europe's largest commercial Rib charter operator.